Obertraun – Urlaub am Hallstättersee
A world of limitless experiences
There's much to discover and experience in Obertraun on the southern shore of the idyllic Lake Hallstatt: hiking routes for all types, romantic spots, sport challenges, and winter wonderlands. Whether it's through water fun on the lake, relaxing at the Koppenlacke, or a bike tour along Lake Hallstatt, boredom is never the case in Obertraun. In terms of experience-rich outings, Obertraun offers the nearby historical town of Hallstatt with its Salzwelten salt mine, numerous hiking paths and visits to the fascinating ice caves within the Dachstein Mountain or the impressive "5fingers" viewing platform on the Krippenstein. In winter, snow-hungry visitors can also find their hearts' desires: freeriding, snowboarding, ski touring, and snowshoeing in the Freesports Arena Dachstein Krippenstein. From beginners to professionals, the Krippenstein has something for everyone. In both summer and winter, cosy mountain huts, such as the Lodge on the Krippenstein or the Schilcherhaus on the Gjaidalm, provide a relaxing finale to exciting hiking and thrilling skiing days. Boredom is yesterday's news – today it's all about Obertraun on Lake Hallstatt!
Book online now!
Quickly and securely to the most beautiful apartments, the best hotels, the most cozy guest houses (B & B's) and the most spacious holiday homes around Lake Hallstatt and the Gosau Valley. Don't look around - book now! Just a click away!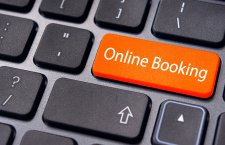 Discover Obertraun in Spring, Summer and Autumn
The Sound of Lake Hallstatt
Classic Concerts in the Ice Cave 2017
It's not just nature lovers who will find what they are looking for in this giant Ice cave – art lovers too can appreciate this eternal world of ice: every year in August in Obertraun , the Parsifal Dome is transformed into a unique concert hall
» Classic Concerts in the Ice Cave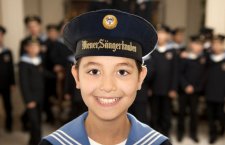 The Vienna Boys' Choir in Hallstatt
The musical summer's fairytale in the Salzkammergut. An extravagance of culture. Around the world in 80 minutes! Buy tickets now! Emjoy a sweet little night music!
» The Vienna Boys Choir - Concert of the Wiener Sängerknaben in Hallstatt
Workshop with Harri Stojka in Hallstatt 2017
End of August 2017 in the world-famous lakeside resort of Hallstatt - an unforgettable holiday with intoxicating music! Get informed with no obligation!
» Workshop with Harri Stojka in Hallstatt 2017
Hiking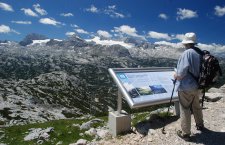 Hiking around Lake Hallstatt
Hiking in Obertraun - a very special treat! Here you will find the most beautiful hiking trails, the most popular mountain huts and Alpine pastures, impressive landscapes, guided tours and numerous insider tips about in and around the Lake Hallstatt area.
» Hiking
Hiking in Autumn Program
The "Hiking in Autumn Program" includes hiking tours ranging from 500 m to 2100 m above sea level from August to October 2013 in Obertraun at Lake Hallstatt. Autumn time is hiking time! Come and join us!
» Obertrauner Wanderherbst – Hiking in Autumn Program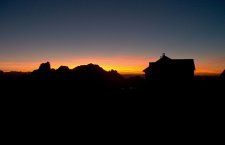 Unforgettable nights in the mountains
Why not combine an unforgettable hiking tour around Lake Hallstatt in Austria with a cosy night in a romantic mountain hut? Yes, why not indeed! Forego all the frills and get back to nature - to the simple life!
» Colourful light shows
Mountainbiking & E-Biking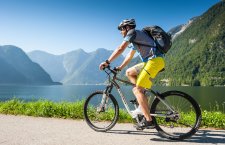 Mountain biking
Whether you ride a mountain bike to achieve sporting ambitions or for pure enjoyment, the Hallstatt is a bikers' paradise.
» Mountain Bike Tours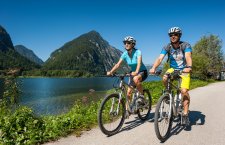 E-Biking around Lake Hallstatt
Discover the region by E-Bike or Pedelec. Follow the well-established cycle and mountain bike trails throughout the Dachstein Salzkammergut region
» E-Biking in Austria
Bike Arena in Obertraun on Lake Hallstatt
Brand new! This sports venue, which is unique Central Europe, offers technically challenging and demanding sections for all active athletes. - True to the motto: The Trail is the Adventure.
» Bike Arena in Obertraun
Outdoor sports at a glance
Service & Information
Tourist Office Obertraun
nformative brochures and catalogues with great offers for any time of year can be sent to you quickly and at no obligation. We look forward to your call and will be happy to give you advice and further information personally with News from the Dachstein Salzkammergut-region.
» Tourist Office Obertraun
Salzkammergut Experience Ticket
Save up to 30% off regular rates with public transportation, with shipping and boating opportunities, mountain railways and uphill facilities, salt mines, ice caves & caverns, museums, swimming opportunities as well as with various recreational facilities and activities.
» The Salzkammergut Erlebnis-Card: Why pay more…?
Information - Anything you want to know – at a glance
Whether you plan on staying in the Dachstein Salzkammergut region for several days or a mere few hours, whether you travel by yourself or with friends and family – we supply detailed information for your visit in the Dachstein Salzkammergut region.
» Information
World Heritage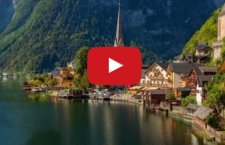 Videos of the World Heritage region
Videos of the UNESCO World Heritage region of Hallstatt Dachstein Salzkammergut. A journey through all the seasons in moving pictures. Ideal to get you into the mood for your holiday on Lake Hallstatt.
» Videos from the World Heritage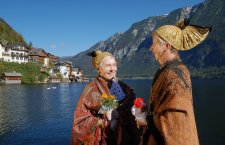 History & World Heritage
Since living memory it was the salt which provided the wealth for the Inner Salzkammergut. The salt is the basis for the typical ancient customs and interesting cultural peculiarities.
» UNESCO World Heritage region
The World Heritage speaks many languages
Information about the World Heritage region around Lake Hallstatt in french, Italian, hungarian, czech. All World Heritage Sites are excellent choices for an excursion beyond the ordinary.
» The World Heritage speaks many languages
Winter time in Obertraun on Lake Hallstatt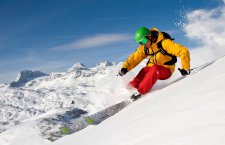 Days of Freedom
Freesports Arena Krippenstein: Are you ready? For 30 kilometres of the finest deep snow? For the longest ski run in Austria? Far removed from the mainstream!
» Freesports Arena Krippenstein at Lake Hallstatt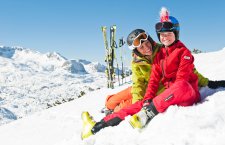 Winter in Austria
Winter conjures our valley into a true fairy-tale world. A perfect winter day full of the promise of endless fun
» Winterholidays in Austria´s mountains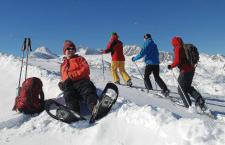 Snow boot hiking in Obertraun
Discover nature with snowshoes on your feet: Enjoy the peaceful and quiet winter landscape, discover untouched nature and immerse yourself in the magic winter wonderlands far away from any hustle and bustle.
» Snow boot hiking