Obertraun – Holiday at Lake Hallstatt
A world of limitless experiences
There's much to discover and experience in Obertraun on the southern shore of the idyllic Lake Hallstatt: hiking routes for all types, romantic spots, sport challenges, and winter wonderlands. Whether it's through water fun on the lake, relaxing at the Koppenlacke, or a bike tour along Lake Hallstatt, boredom is never the case in Obertraun. In terms of experience-rich outings, Obertraun offers the nearby historical town of Hallstatt with its Salzwelten salt mine, numerous hiking paths and visits to the fascinating ice caves within the Dachstein Mountain or the impressive "5fingers" viewing platform on the Krippenstein. In winter, snow-hungry visitors can also find their hearts' desires: freeriding, snowboarding, ski touring, and snowshoeing in the Freesports Arena Dachstein Krippenstein. From beginners to professionals, the Krippenstein has something for everyone. In both summer and winter, cosy mountain huts, such as the Lodge on the Krippenstein or the Schilcherhaus on the Gjaidalm, provide a relaxing finale to exciting hiking and thrilling skiing days. Boredom is yesterday's news – today it's all about Obertraun on Lake Hallstatt!
Mountain Moments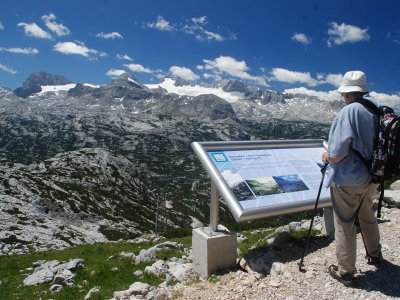 Hiking in Obertraun - a very special treat! Here you will find the most beautiful hiking trails, the most popular mountain huts and Alpine pastures, impressive landscapes, guided tours and numerous insider tips about in and around the Lake Hallstatt area.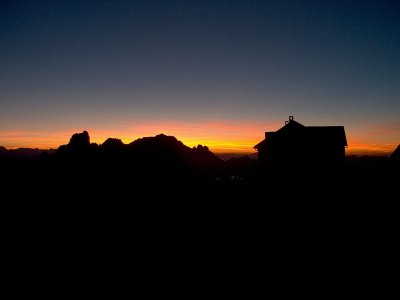 Why not combine an unforgettable hiking tour around Lake Hallstatt in Austria with a cosy night in a romantic mountain hut? Yes, why not indeed! Forego all the frills and get back to nature - to the simple life!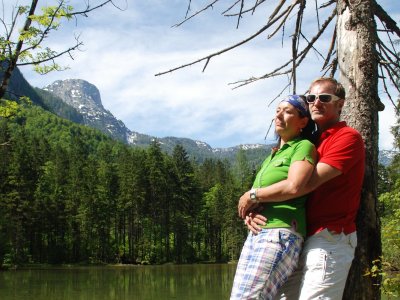 Switch off and recharge the energy of life - this is the goal of many hikers and nature lovers who visit the numerous "Glücksplätze" (Places of happiness) each year in the UNESCO World Heritage region of Hallstatt Dachstein Salzkammergut - whatever the season or weather!
Winter time in Obertraun on Lake Hallstatt
What's happening? In our event calendar you will find the best tips for your holiday in the heart of Austria. We hope you enjoy browsing and have an unforgettable holiday in the Salzkammergut.