Obertraun – Holiday at Lake Hallstatt
A world of limitless experiences
There's much to discover and experience in Obertraun on the southern shore of the idyllic Lake Hallstatt: hiking routes for all types, romantic spots, sport challenges, and winter wonderlands. Whether it's through water fun on the lake, relaxing at the Koppenlacke, or a bike tour along Lake Hallstatt, boredom is never the case in Obertraun. In terms of experience-rich outings, Obertraun offers the nearby historical town of Hallstatt with its Salzwelten salt mine, numerous hiking paths and visits to the fascinating ice caves within the Dachstein Mountain or the impressive "5fingers" viewing platform on the Krippenstein. In winter, snow-hungry visitors can also find their hearts' desires: freeriding, snowboarding, ski touring, and snowshoeing in the Freesports Arena Dachstein Krippenstein. From beginners to professionals, the Krippenstein has something for everyone. In both summer and winter, cosy mountain huts, such as the Lodge on the Krippenstein or the Schilcherhaus on the Gjaidalm, provide a relaxing finale to exciting hiking and thrilling skiing days. Boredom is yesterday's news – today it's all about Obertraun on Lake Hallstatt!
Vacations in the Snow – A Winter Preview
Enjoy a gentle tour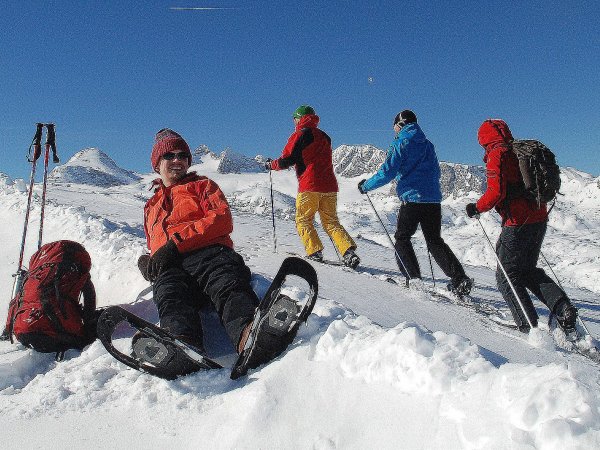 Discover nature with snowshoes on your feet: Enjoy the peaceful and quiet winter landscape, discover untouched nature and immerse yourself in the magic winter wonderlands far away from any hustle and bustle.
For all beginners and advanced. Whatever the weather. With rope climbing walls, top rope areas, as well as boulder areas of the difficulty levels 3 to 10. Try it now.
Winter holidays do not always have to be about skiing. Those who enjoy nature, whilst hiking in summer, will also enjoy winter hiking. Here you will find the most beautiful winter hiking trails in the World Heritage.
Service für Wintersport Fans
Here you will find an overview of the current snow conditions in the ski areas Dachstein West Gosau, FreeSports Arena Krippenstein Obertraun, and the Feuerkogel Ebensee.
You want a straightforward winter sports holiday without tons of luggage? Or spice up your own equipment with a technical highlight? Our ski rental stores offer advice and services to help get you on the run.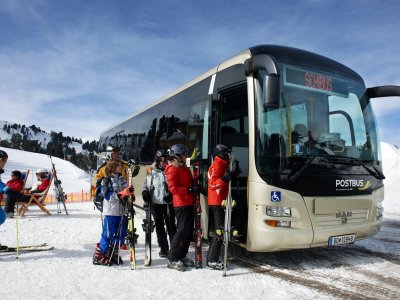 Stress-free skiing - Travel with the free ski bus. This makes snowboarding and skiing even more fun and saves cash!
Event calender & Highlights
World Heritage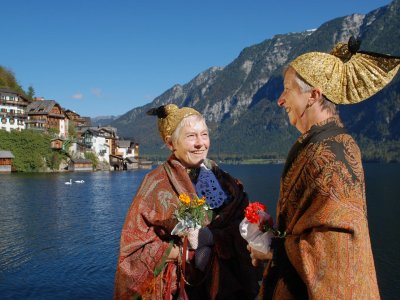 Since living memory it was the salt which provided the wealth for the Inner Salzkammergut. The salt is the basis for the typical ancient customs and interesting cultural peculiarities.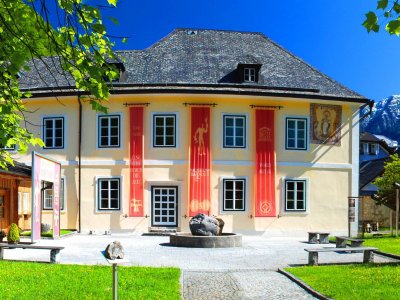 Discover your own personal Hallstatt period on a journey through history - from the Stone Age to the present day in the World Heritage Museum Hallstatt. History does not get any more exciting - come with us!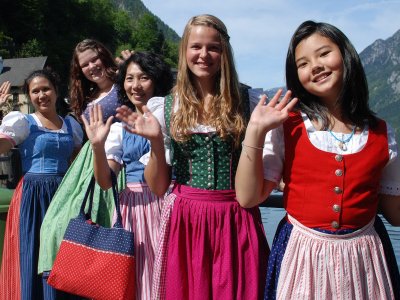 Information about the World Heritage region around Lake Hallstatt in french, Italian, hungarian, czech. All World Heritage Sites are excellent choices for an excursion beyond the ordinary.
Service & Information
Whether you plan on staying in the Dachstein Salzkammergut region for several days or a mere few hours, whether you travel by yourself or with friends and family – we supply detailed information for your visit in the Dachstein Salzkammergut region.
nformative brochures and catalogues with great offers for any time of year can be sent to you quickly and at no obligation. We look forward to your call and will be happy to give you advice and further information personally with News from the Dachstein Salzkammergut-region.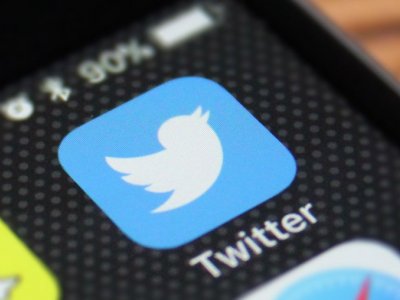 You will hear it first here. Always up-to-date. Do not miss anything. Always have your finger on the pulse of time. The World Heritage region at its fastest. Become a follower now! Stay curious....