A climbing paradise for beginners and the experienced
Rugged rock faces, ridges and turrets - the magical fascination can be felt immediately. Whether you are a newcomer, an experienced mountaineer or a passionate climber – you will find in the UNESCO World Heritage region of Hallstatt Dachstein Salzkammergut a paradise at the edge of the sky, surrounded by breathtaking mountain views and at the foot of Mount Dachstein. The mountains rise up to almost 3.000 meters, rugged with deep gorges, with high Alpine pastures embedded in the mountains and rocky summits surmounting everything. Breathtakingly beautiful. Everything you could hope for. "The Echerntal-Klettersteig" in Hallstatt and the "Gosaussee-Klettersteig" in Gosau offer tempting routes with various grades of difficulty for beginners and experts alike. Hold by hold you will experience the fascination of this fantastic sport in the Gosauvalley. The unique terrain, right next to Mount Dachstein, offers distinctly Alpine, though well secured routes.
For all beginners and advanced. Whatever the weather. With rope climbing walls, top rope areas, as well as boulder areas of the difficulty levels 3 to 10. Try it now.
What mountaineer and climber doesn't dream about the World Heritige region? In whose 'front garden' are Dachsteinl's mountain peaks.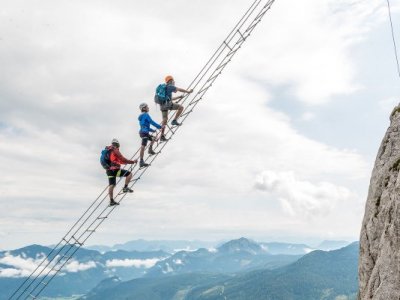 Here you get the most important safety tips for climbing in the UNESCO World Heritage region of Hallstatt Dachstein Salzkammergut. Compiled by the Austrian Alpine Association (ÖAV)
Events
Sat, Oct. 1, 2022 Car park Goisern Mitte, Bad Goisern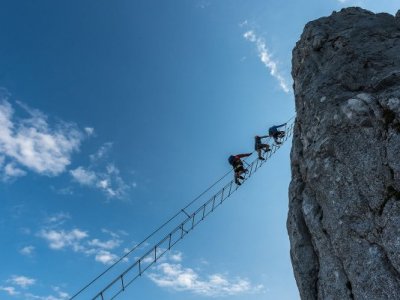 Sat, Oct. 1, 2022 Car park Goisern Mitte, Bad Goisern